"I'm Engaged! …Now What?"
They asked, you said yes, and now you're engaged!
Congratulations! We know this is such an exciting time, and the weeks following your proposal are sure to be a whirlwind. While no one needs to remind you to announce your engagement to friends and family members, or to start planning your wedding, you're probably a bit confused about what you need to do and when to do it.
There is so much to think about, and so many places to find inspiration for your big day that it can be a little overwhelming at first. But don't worry!
With our help, you can cross everything off your to-do list, avoid wedding stress, and be walking down the aisle in no time. From determining your guest list and wedding budget, to touring your favorite wedding venues, here's what to do after getting engaged.
What To Do After Getting Engaged
Shannon Tarrant, co-founder of Wedding Venue Map, recently shared with us some of her top tips for couples asking themselves, "I'm engaged! Now what?"
We're sharing her advice (and more) in the steps below so you know what to do after getting engaged.
PROTECT YOUR ENGAGEMENT RING
Your engagement ring has probably become your favorite piece of jewelry, and you'll likely be showing it off in person and on social media for the next several months. Make sure you don't lose it!
Your first step is to get your ring sized so it fits your finger comfortably. You want it to come off easily for cleaning, but not be so loose that it falls off.
Unless you can afford a second one, consider getting your engagement ring insured. Most home and rental insurance policies don't cover fine jewelry, but you can purchase separate coverage for extra peace of mind.
SELECT AN IDEAL WEDDING DATE RANGE
The most in-demand wedding venues and wedding dates can book up several years in advance, so it's best to start thinking about dates now.
Do you have work schedules to coordinate? Existing travel plans? Is there a particular time of year you'd prefer to get married? You can have a few ideal wedding dates in mind, but we recommend having backup dates, just in case.
Weekday wedding dates have become increasingly popular over the last few years. Couples recognize that more people are working non-traditional work schedules and working from home. Especially when planning a destination wedding, guests are often taking off on weekdays anyway to accommodate travel plans. There's also the added benefit of not paying as much for in-demand weekend dates.
Here at The Treasury on the Plaza, we offer an Intimate Weekday Wedding Package exclusively for weddings on Mondays through Thursdays with a guest count of 100 people or less. We've teamed up with some of our key wedding vendors to include catering, wedding planning services, wedding cake, and more to make your wedding planning process as stress-free as possible!
DETERMINE YOUR WEDDING GUEST COUNT
Whether you plan on having a large-scale celebration or a small intimate micro-wedding, it's important for you, your future spouse, and both of your families to be on the same page when it comes to the guest list.
In addition to setting your wedding budget, your guest count is important for narrowing down wedding venues.
Here at The Treasury on the Plaza, we can host weddings for up to 200 guests.
NAIL DOWN A WEDDING BUDGET
No one looks forward to the "money talk," but this is a very important conversation to have when you are starting the wedding planning process! It may take a delicate approach, but having a few conversations early on in planning will help you avoid complicated situations later.
First, have a private conversation with your fiancé about how much each of you thinks you can contribute financially toward your wedding day. Do either of you have an idea about whether or not your family will want to contribute toward your wedding budget? Getting on the same page and working as a team is a huge step toward budget success!
Once you and your partner have a private conversation about the budget, reach out to those family members or other parties who you believe may want to contribute to the wedding budget.
We recommend starting out the conversation by simply sharing what your vision is for your perfect wedding day. (The budget topic might come up naturally!) If not, share what the two of you are planning on spending, and ask if the other parties intend to contribute financially, so you can budget accordingly.
It's important to start the conversation sooner rather than later so you can make sure the event you're planning fits within the available budget.
If you're nervous about having that conversation, Brides.com has an excellent blog post about how you can bring up the topic of others contributing to your wedding budget, and offers etiquette tips to make sure nobody is put on the spot or offended.
HIRE A WEDDING PLANNER
Working with a wedding planner doesn't just take a few extra tasks off your shoulders, it helps refine your vision, creating the wedding of your dreams!
Planning a wedding is a huge endeavor—especially if you've never done it before. But a professional wedding planner has hundreds of weddings under their belt and knows all the tricks.
Take some time to research various wedding planners so you get a good idea of their style and personality. This should be one of the first things you decide on, so that everything else can fall into place!
At The Treasury on the Plaza, we have a wonderful list of preferred planners we request that our couples work with.
SELECT YOUR WEDDING VENUE
Once you have an idea of your wedding date range, guest count, and wedding budget, it's time to start looking at wedding venues! This may first involve deciding on the city in which you want to host your wedding. (We highly recommend St. Augustine, Florida!)
When you've decided on a wedding location, do some research online to see the best wedding venues that fit your needs in that area. There are many popular wedding directory sites like The Knot, WeddingWire, and Wedding Venue Map where you can look at pictures, get an idea of venue capacities, see price ranges, and read reviews.
Once you've narrowed down your top choices, reach out to each venue to get more information. Having a wedding venue checklist can make sure you get the information you need when deciding where to have your wedding.
Many wedding venues offer both in-person or virtual tours of the venue. These tours not only allow you to see the spaces available for weddings, but they also allow you to get all of the information that you might need that will allow you to make an informed decision. Don't forget our list of must-ask questions during your venue tour.
Shannon Tarrant of Wedding Venue Map provided this advice: "Be ready to confirm a date ASAP if you find a venue that you love on the tour!" There's nothing worse than finding the perfect venue, only to have your ideal wedding date booked out from under you.
CREATE YOUR WEDDING WEBSITE
In the past, wedding websites were only used by web developers and other tech-savvy couples. Nowadays, they're a must!
A wedding website can provide guests with information that wouldn't otherwise fit on an invitation and it can be updated quickly for last-minute changes.
Zola and The Knot are the most common, but feel free to make your own! (Especially if you're a web developer!)
SELECT YOUR WEDDING PARTY
Whether it's your bridal party, groomsmen, or a gender-neutral "I Do Crew," you want your best friends to share in these special moments right from the very beginning.
As soon as possible, ask your friends and/or family members to join your wedding party. They'll be honored that you thought of them!
ASK YOUR VENUE FOR WEDDING VENDOR REFERENCES
Your venue is a great resource to find the perfect wedding vendors to bring your vision to life.
When researching your wedding vendors, keep an open mind and narrow down a few in each category that you would like to work with. Some vendors receive bookings up to a year or even two years in advance, and your top choice might be booked already.
"Have a list of your top three vendors in every vendor category. That way, if your first choices are unavailable you still have options" says Tatiana Rivera, owner of GAD Artistry, a mobile hair and makeup salon based out of Orlando, Florida.
Venues typically have a preferred vendor list, filled with many of the top local vendors. If you are looking at the Treasury on the Plaza as your top wedding venue, or planning on getting married in the St. Augustine area, you can see our list of vendors here.
RELAX AND ENJOY THE WEDDING PLANNING PROCESS!
For the most part, wedding planning is really fun! There are so many things to look forward to, from bar tastings and cake tastings, to taking fun engagement pictures with your love! But there are times when it can be stressful too.
Make sure to set aside time with your fiancé to spend an occasional date night together. Get a massage, take a beach trip, or just snuggle on the couch with some takeout. Take time to relax, destress, and stay connected with one another to remember why you are saying "I do" in the first place.
CONGRATULATIONS!
Wedding planning is months of meetings, design decisions, and excitement! Fortunately, we've done this a few (hundred) times and can help with any step of the planning process.
Take a few minutes to read through our Ultimate Wedding Planning Guide for a more detailed wedding checklist in your journey toward walking down the aisle. Stay tuned as we share more wedding planning timeline tips and information!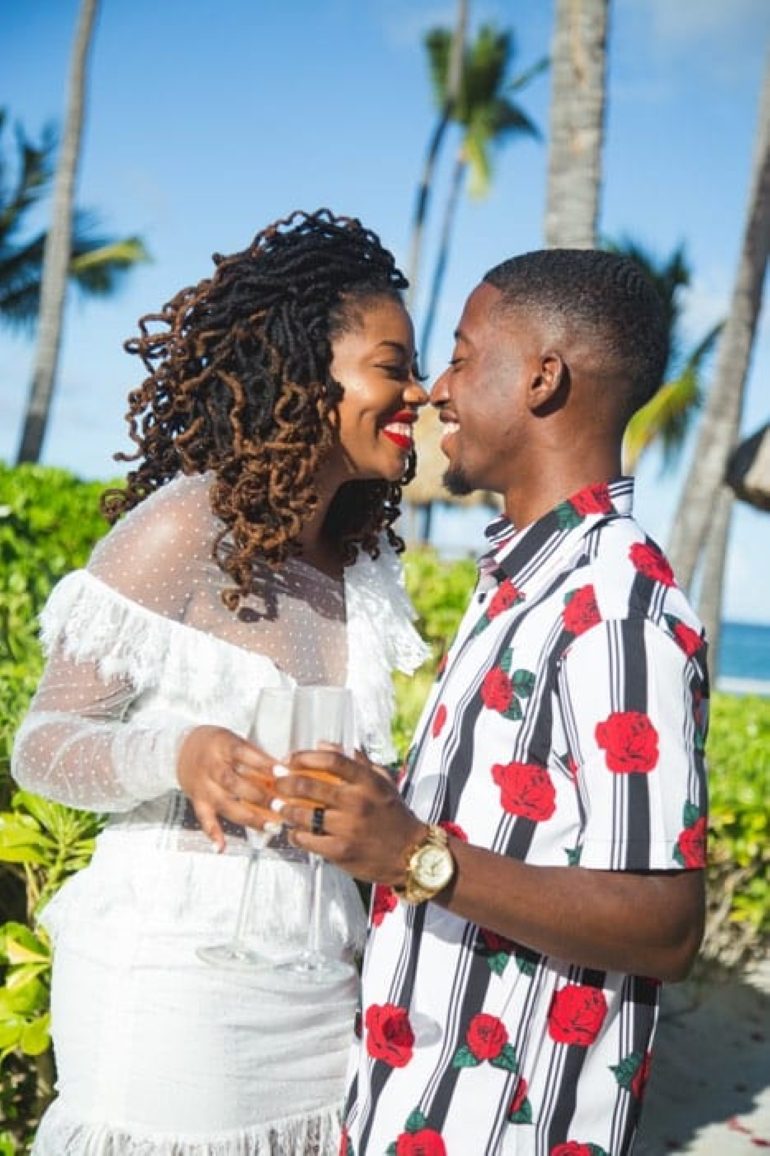 Are you looking for an even more detailed wedding planning timeline? We've got just the thing!
Click here to read a comprehensive and detailed wedding planning timeline from our sister property, the Lightner Museum! Since our venues are so similar when it comes to planning, the timelines are nearly identical!
Save the image below if this timeline will come in handy later!