While planning a wedding is one of the most exciting milestones for a couple, there are often moments during the process that can be very stressful.
There are so many things to consider when you start the wedding planning process that it can be overwhelming. You may be surprised at how many couples are taken aback by the many decisions they have to make—flowers, cake, colors, and the list goes on. There is often additional pressure to address concerns, questions, and drama from family and guests. Not to mention, the large financial commitment that comes with planning a wedding.
A study by Zola showed that 40% of couples were "very" stressed about their wedding when surveyed prior to 2020. That number rose to 72% during a follow-up survey taken in the midst of the COVID-19 pandemic. Thankfully, wedding planning has mostly returned back to normal since that tumultuous time, but all of the normal wedding stressors still exist.
In an effort to help, The Treasury at the Plaza team is sharing our tips to help you cope with the biggest causes of stress leading up to your big day.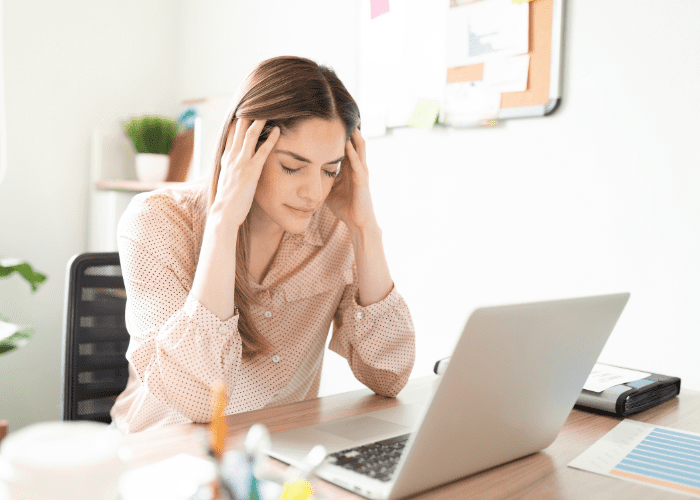 The Cost of Stress
Nowadays, everyone knows that stress is a bad thing. Scientific research has repeatedly shown that long-term stress affects the immune system and accelerates the aging process. Left unchecked, it can even affect your sleep, mood, and hormones.
It's important to stay calm during wedding planning and enjoy the process. Experiencing a lot of stress can inhibit your mental clarity and affect your decision-making—two crucial aspects of wedding planning.
Remember to prioritize self-care throughout the wedding planning journey. Taking breaks, practicing mindfulness, and seeking support from loved ones can help maintain your emotional well-being and make the experience more enjoyable. By staying calm and focusing on your well-being, you'll be better equipped to make thoughtful choices that reflect your vision for the perfect wedding day.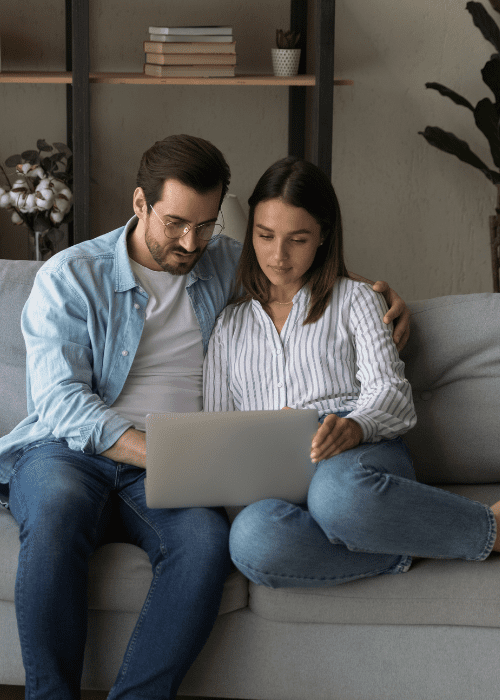 How to Prevent Pre-Wedding Stress
Planning a wedding is about more than just picking wedding colors and tasting wedding cake. There are so many decisions to make and things to keep organized. It's not always easy to stay relaxed, especially in the midst of a stressful situation.
The best advice we have to offer is just to breathe and put things in perspective during particularly stressful times. Here are some practical suggestions for keeping wedding stress in check.
1. Ask For Help When You Need It
Wedding planning includes a plethora of time-sensitive tasks. It's essential to prioritize what is most important, consider which tasks you are comfortable completing, and find opportunities to delegate. You might have strong opinions about the types of flowers you want, but keeping track of the budget is more in your fiancé's wheelhouse. Lean in to each of your strengths.
Set aside time to check in with your significant other on how the wedding planning process is going. Be sure to divide planning tasks up so one person isn't taking on too much. Don't be afraid to communicate about the emotional toll that wedding planning can sometimes take, and lean on each other during difficult times. Wedding planning is often a source of conflict for couples…which means this may be a great time to test those conflict-resolution skills that will be important throughout your marriage!
Hiring a wedding planner can be an absolute lifesaver when it comes to negating wedding stress! A planner can help you stay on track to ensure you are crossing items off of your wedding planning to-do list promptly. As the wedding day gets closer, they can take over the smaller details and communicate with your vendors. There are so many ways a wedding planner can lift a lot of pressure off your shoulders.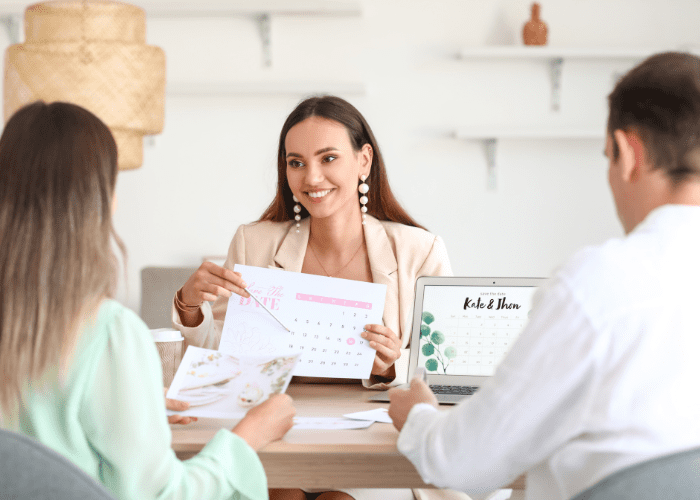 Friends and family can play a vital role in reducing the stress of wedding planning. Their assistance in tackling tasks, such as addressing invitations or arranging transportation, can lighten the workload and allow you to focus on other important aspects. Emotional support from loved ones, including active listening and words of encouragement, can provide a sense of reassurance and help alleviate anxiety during the planning process.
2. Plan Ahead & Stay on Track
One of the best ways to avoid wedding stress is to start planning early and give yourself ample time to get everything done. (For help getting started, check out our Wedding Planning Timeline & Checklist!) You will need to find a location, set a date, put together your guest list, and start searching for vendors that fit your style and budget–and that's just the beginning!
If you're prone to procrastination, try to develop a to-do list of the most essential tasks. Refer to your list of top priorities to avoid being sidetracked by non-essential details.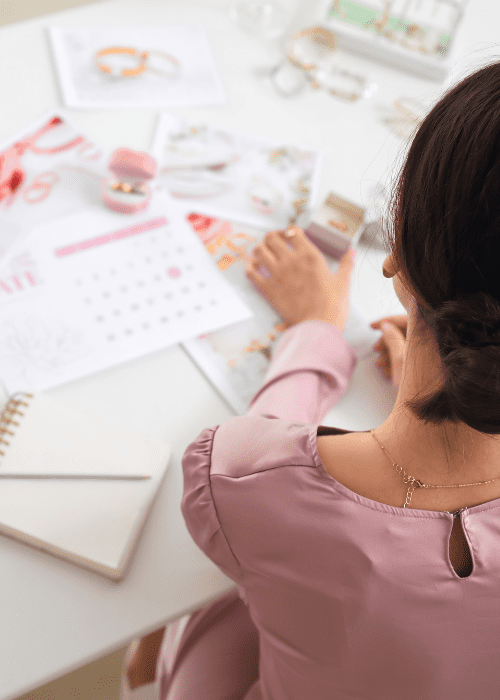 3. Keep Things In Perspective
Remember your "why." You're getting married to celebrate your love and commitment to your partner. Remind yourself what it's truly all about to put things into perspective–especially when life gets hard and opinions start flying.
Remind yourself that, ultimately, everything will work out as long as you get to say "I do." There may be a few hiccups along the way, but as long as you end up married to the person you love, the wedding will be a success!
Social media can give unrealistic expectations of what your wedding is "supposed" to look like. It may look like every wedding goes off without a hitch, and everything is sunshine and rainbows. This is rarely the case in reality. You may have heard the phrase, "comparison is the thief of joy." Nothing could be more true when it comes to weddings. Rather than focusing on achieving perfection, focus on what will truly make you and your fiancé happy.
Take breaks and step away from the planning process to regain clarity and focus on what truly matters: creating beautiful memories with your partner and loved ones. Embrace the idea that imperfections and unforeseen challenges are part of the journey, and remember that the joy of the day is not contingent on every detail being flawless.
4. Practice Self-Care
Wedding planning can sometimes feel like a full-time job, so be aware of how much time you spend focusing on it. You can mindfully check in with yourself during the day to recognize when you're feeling overwhelmed.
If you need a break from vendor emails and text messages, step away and spend some time outside, listen to music, or hang out with family and friends. We also recommend checking in with yourself and regulating any anxiety with meditation or mindfulness.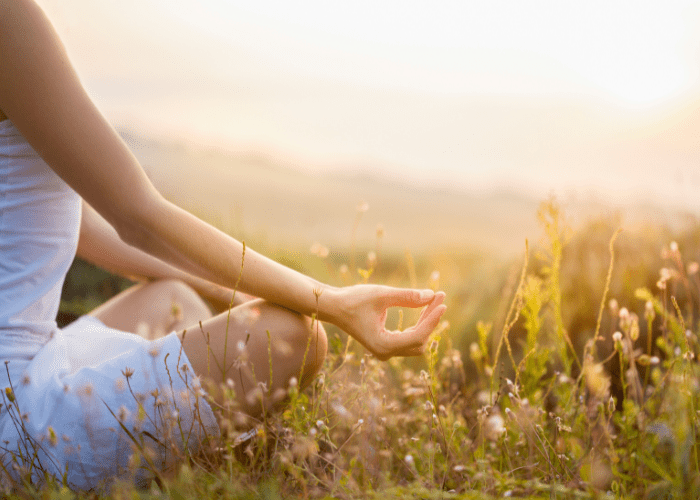 Hire a Team of Professionals to Alleviate Wedding Stress
One of the best ways to ensure that wedding stress is as minimal as possible is to hire a vendor team you can trust. Your wedding vendors play a crucial role in bringing your vision to life, so it's essential to choose professionals who not only have the necessary expertise, but also understand your style and preferences.
By working with a trusted vendor team, you can have peace of mind knowing that they will handle their respective responsibilities with professionalism, competence, and attention to detail. Whether it's the photographer capturing your most precious moments, the caterer ensuring a delicious dining experience, or the wedding planner coordinating logistics, a reliable and trustworthy vendor team will alleviate stress by handling their specific roles with expertise and reliability.
Specifically, picking the right wedding venue team is essential in minimizing wedding stress. Your wedding venue serves as the foundation for your entire event, influencing the overall ambiance, logistics, and guest experience. By choosing a trusted venue team, you can rely on their expertise in managing the intricate details associated with the location, such as setup, layout, and coordination of various vendors. Their knowledge and experience can help streamline the planning process and ensure that everything runs smoothly on the big day.
At the beginning of the planning process, pay attention to the venue team's responsiveness and attentiveness to your needs. From the initial inquiry to the final walkthrough, they should promptly address your questions, concerns, and requests, and provide clear and timely communication throughout the planning process. Their customer service should alleviate any anxieties or uncertainties you may have, not add to them.
Choosing your venue can also help narrow down your other vendors. Many venues have a preferred vendor list with trusted wedding professionals. These vendors are very familiar with weddings that take place at that particular venue and they know all the rules and logistics. They are also more likely to have worked with the other vendors on the list on a regular basis, which is important for the overall flow of the wedding.
Reading reviews from past customers is a great way to vet your potential vendors prior to booking them for your big day. Wedding planning websites like The Knot and WeddingWire are great places to start when looking at reviews.
If you're on the hunt for a wedding venue that will make the planning process easy and stress-free, The Treasury at the Plaza in St. Augustine is a great choice. With hundreds of five-star reviews, our team of wedding experts has a proven track record of taking the pressure off of wedding planning.
You can browse our wedding packages or reach out to our team so we can start bringing your wedding vision to life!