There are often times when it may not be possible for couples to visit wedding venues in person. Are you planning a destination wedding in a different city, state, or even in a different country? Are you just a busy bee, who doesn't have time to visit a bunch of venues in person? Luckily, we're living in a digital age! There are so many ways to move forward with wedding planning without having to step foot inside a venue. Today, The Treasury on the Plaza is sharing Part 1 of our Virtual Wedding Planning Guide: How to Find & Book a Destination Wedding Venue!
Did you already book your perfect destination wedding venue? Move to the head of the class! Read Part 2, Planning Your Perfect Destination Wedding, HERE!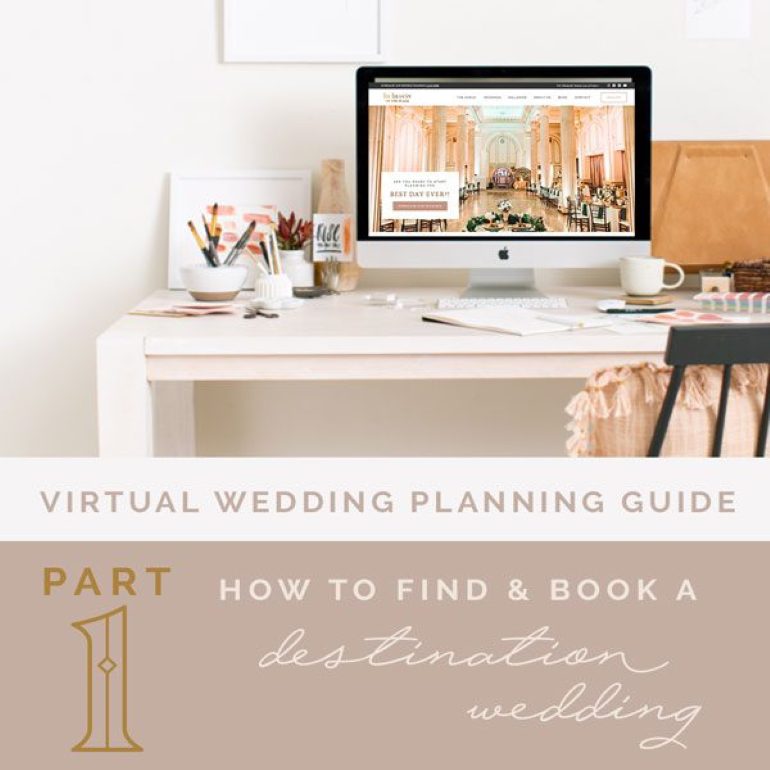 Part 1: Virtual Wedding Planning Guide
| How to Find & Booking a Destination Wedding
Tips for finding the perfect wedding venue…online!
1) Create a digital vision board
Use Pinterest, Instagram, or The Knot App to establish a vision of what you want your wedding to look like!
Start to notice patterns–what colors do you tend to like? Do you tend to like historic wedding venues with unique architecture? How do you want your wedding to feel? What do you want your guests to say about your wedding weekend? Are you drawn to a certain city that would be the perfect destination wedding location for you?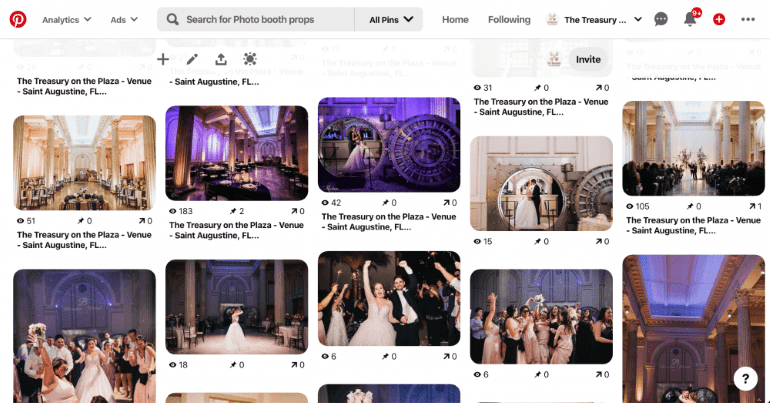 2) Go online venue shopping
Use The Knot, WeddingWire, Google Search, and Google Maps to narrow down what you are looking for based on location and keywords. Here are a few examples of keywords to get you started:
indoor wedding venues
ballroom wedding venues
unique wedding venues
destination wedding venues
historic wedding venues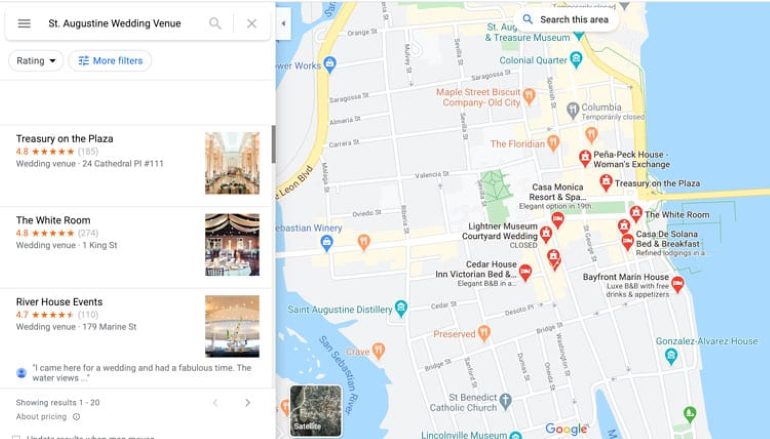 Use social media! Look at Instagram and Facebook for real wedding coverage and inspiration. On Instagram, you can use the hashtag search feature in a similar manner to using keywords to search on Google.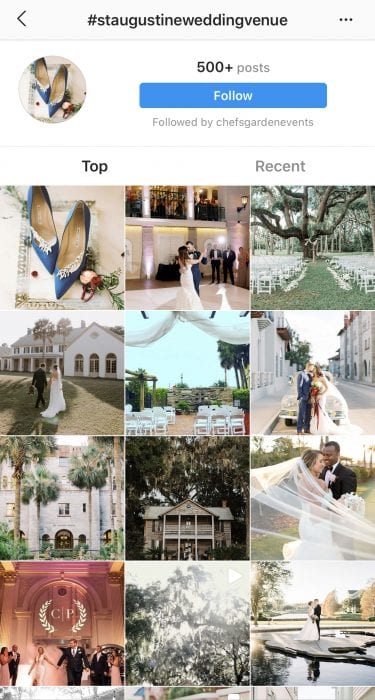 Do the venues that you are considering have a YouTube channel? Video footage of weddings and special events can be even more useful than still images when you are not able to see the venue in person.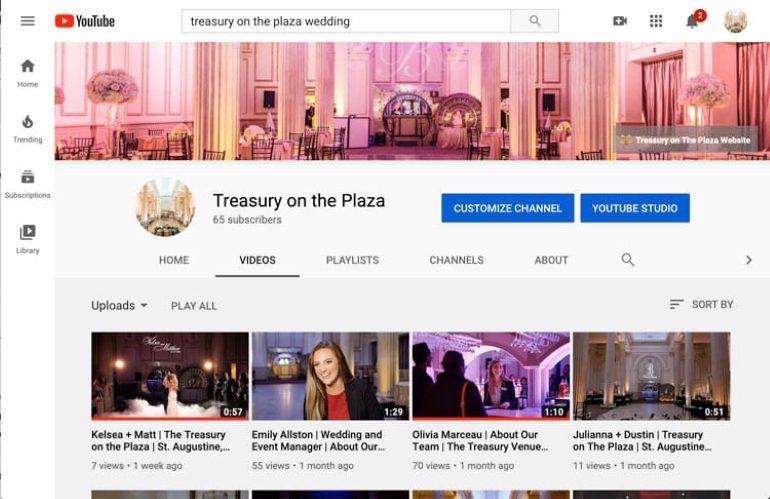 3) Read reviews
Read reviews from brides and grooms on The Knot and WeddingWire. These testimonials from REAL couples will give you deeper insight into the level of service provided by each venue, and give you extra confidence as you narrow down your decision. Look for reviews that specifically mention the experience of planning a destination wedding or virtual wedding planning.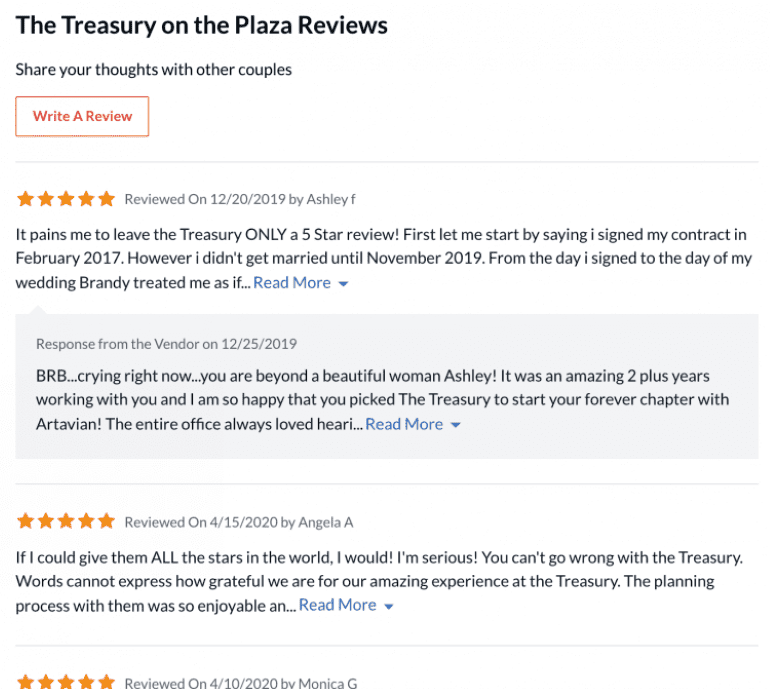 4) Connect with a person
Set up a call to review important information about the venue–price, availability, etc.
Ask lots of questions! What packages are offered? Are there preferred vendors? What dates are available? How many weddings does the venue host per day? To make sure you are asking all of the important questions, and don't forget any, check out our wedding venue checklist!
Pay attention to the level of service that you receive from the venue. Do they respond quickly to your request for information? Do they have the people and resources available that make it easy to answer all of your questions? Your venue team will be an essential part of your virtual wedding planning process!
5) Schedule a virtual tour
Most venues will offer some sort of virtual tour experience. If you schedule a time with a member of the venue team they can be available to answer your questions, look at available dates, provide additional photos, and help you decide if the venue is the right fit for you and your fiance.
If you're interested in setting up a guided virtual tour of The Treasury, click this link!
Pro tip: Write down a list of questions before your tour, be prepared to take some notes, have a bottle of champagne handy, and enjoy!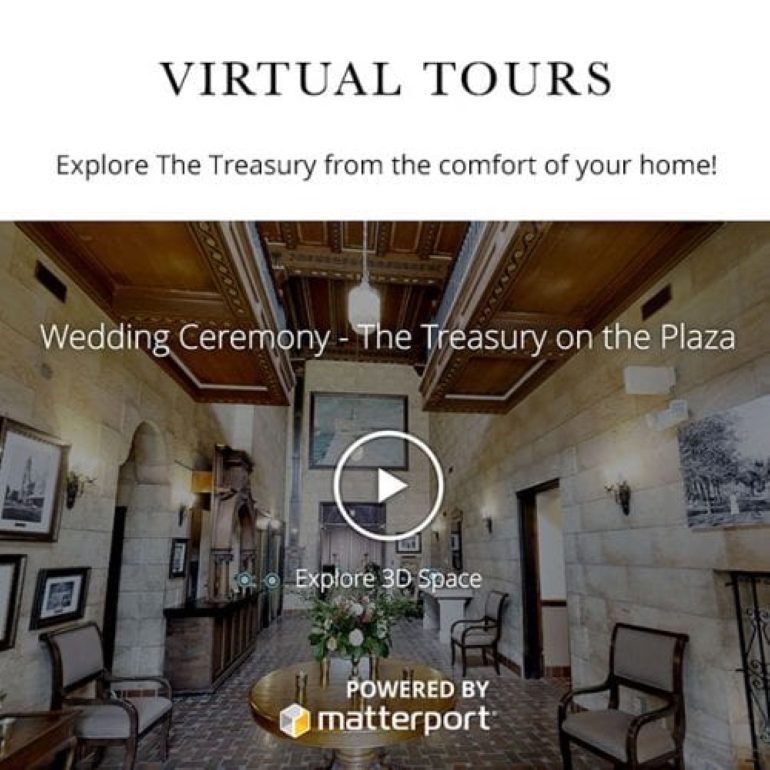 6) Say "yes" to the address!
Once you find the perfect venue and select a date, you'll review and sign a venue rental contract. With electronic signature applications, sending and signing contracts from afar is fast and easy. Sooner than no time, you'll be popping champagne and getting started on save-the-dates!
Our team would love to help you find your perfect St. Augustine wedding venue! Call us at 904-217-0077 or email us at info@thetreasurycollection.com.