If you're in charge of planning a rehearsal dinner in St. Augustine, you may have started the process of researching different venue options in the area. While there's nothing wrong with looking at a traditional restaurant or event hall, sometimes it's nice to look for something a little more unconventional. Luckily for you, St. Augustine has a collection of some of the most eclectic and unique rehearsal dinner venues and post-rehearsal experiences around!
Unique Rehearsal Dinner Venues
Chatsworth Pub and Tea Room
Having an early rehearsal dinner? Consider brunch or afternoon tea at the Chatsworth Pub and Tea Room.
This charming venue combines the quaintness of an English pub with the elegance of a Victorian tea room. In addition to an Afternoon Tea menu, they also offer a selection of heartier fare.
The Tea Room can hold up to 40 guests, but if you have a larger party, ask about booking the entire Pub.
St. Augustine Distillery
If you love the convenience of a restaurant venue but want to put a different spin on your rehearsal dinner, consider the St. Augustine Distillery.
In addition to hosting private events, this working distillery also features factory tours and tastings. If your wedding party is a fan of high-quality spirits, this is a venue like no other!
The Reef
Looking for a beachy vibe? Located just 15 minutes from St. Augustine, The Reef offers an oceanfront banquet room that can seat up to 75 guests.
Both sit-down and buffet dinners are available and guests will love collecting shells and shark's teeth on the beach after dinner.
Meehan's Irish Pub
Ready to eat, drink, and celebrate getting married in a traditional Irish Pub? With accommodations for up to 49 guests, the second floor of Meehan's Irish Pub offers views of the St. Augustine Inlet and Matanzas Bay.
With live music Thursday through Sunday, your guests can enjoy a festive, yet casual, atmosphere while they celebrate the happy couple.
The Floridian
Do you have a large group of guests from out of state? Show them a taste of Florida at The Floridian! The decor features an eclectic mix of local artists and funky Florida-inspired antiques, while the menu is a unique twist on southern comfort foods.
The Floridian has an upstairs dining room for private groups of over 20 people that has been lovingly renovated and beautifully designed. There are no room rental fees, however, there is a food and beverage minimum that varies, depending on the day of the week and the season. Check out their private events page for more details!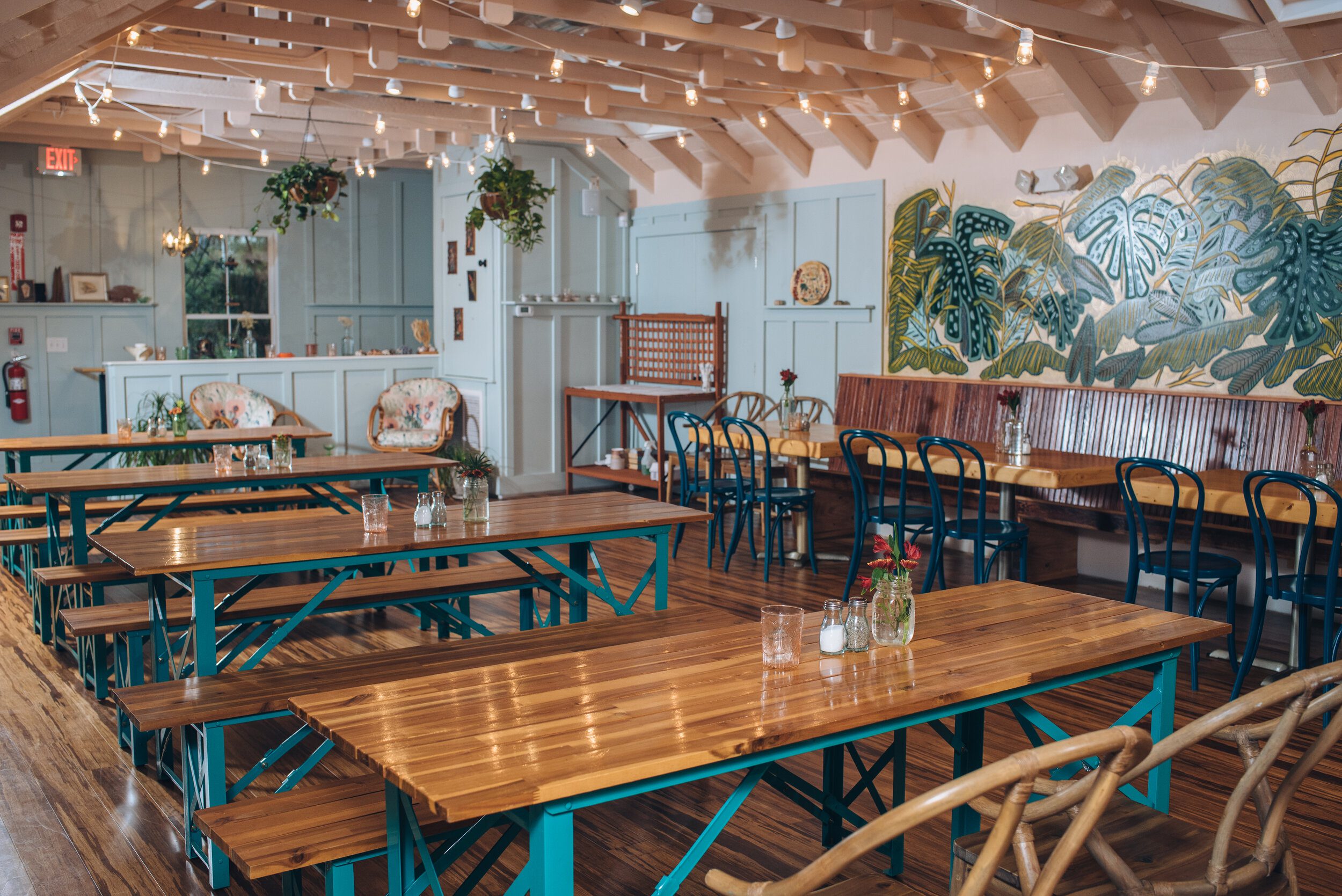 Post-Rehearsal Dinner Experiences
If your family is anything like ours, they'll have a hard time saying "goodbye" once the rehearsal dinner is over. Luckily, St. Augustine has a plethora of options that will keep that festive mood going all evening long!
Go On an Evening Cruise
Sabrage Charters offers group rates as well as special event packages for taking your friends and family out on the water.
Guests frequently spot fish and dolphins playing in the waves and during the holidays, you can enjoy the twinkling lights along the river.

Pub Crawl
Here in St. Augustine, St. George Street is the place to be, any time of day!
After the rehearsal dinner, gather up your group and take them on an informal tour of the area's many pubs and bars.
Stop by Colonial Quarter or Mill Top Tavern for some live local music or grab a gourmet ice pop at The Hyppo.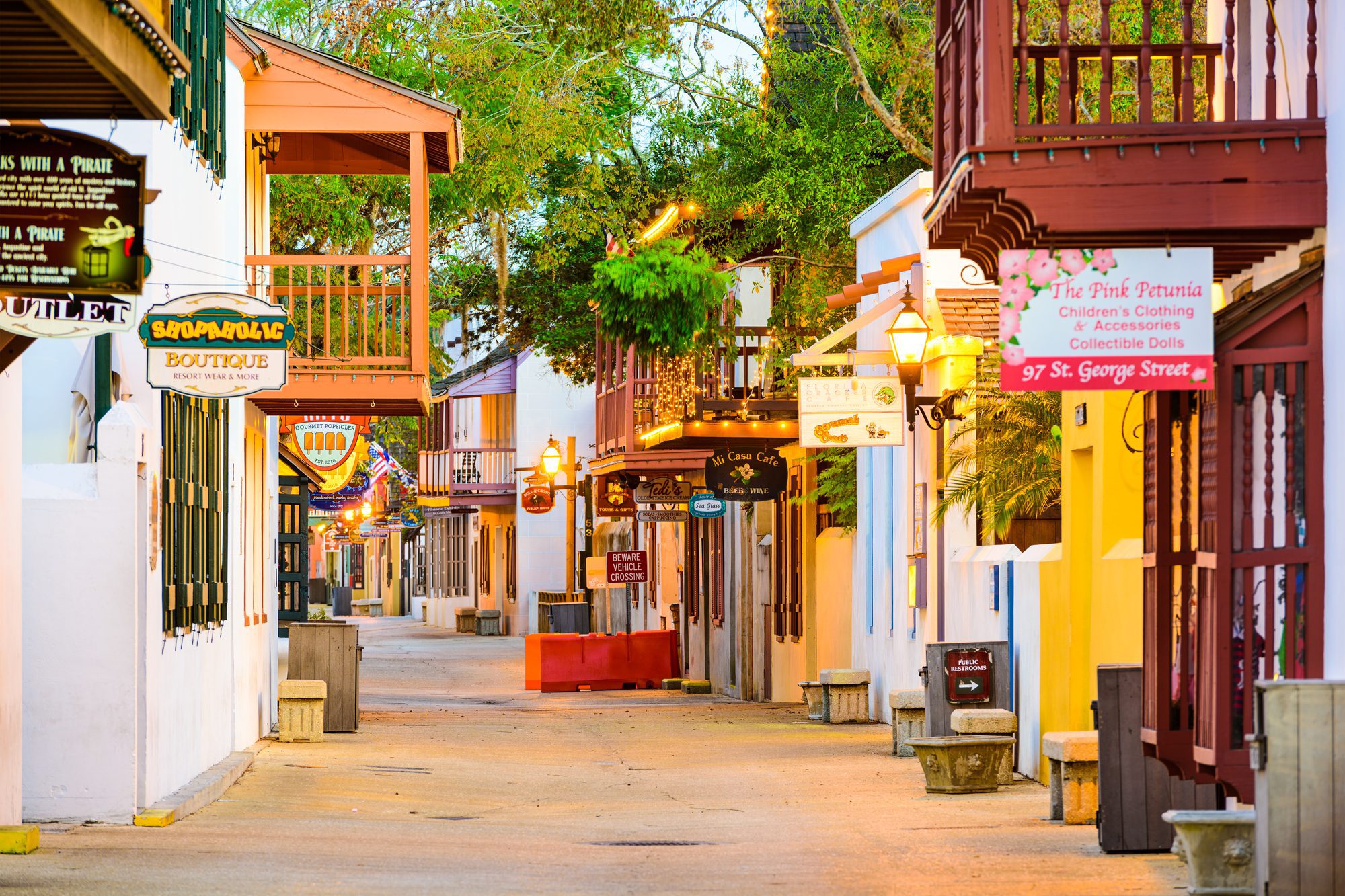 Become a Pirate!
St. Augustine and pirates just seem to go hand-in-hand. And no other event venue does this quite like Black Raven Adventures.
Held on a replica of a floating Spanish galleon, have a rehearsal dinner surrounded by a cast of fully costumed pirates. At Black Raven, entertainment is the name of the game, so make your requests to have the bride and groom "captured" or anything else you can think of!
Feeling Quirky?
With a relaxed, funky vibe, Odd Birds Cocktail Lounge brings a whole new meaning to the phrase "loosey goosey!"
Book their private back room (which comes with your own dedicated bartender!) to share some craft cocktails at the end of the night. And if you want to take things up a notch, you can have them pick you and up to 25 of your guests up…in a party bus from your rehearsal dinner location!
Trolley Tours
We hope your guests have scheduled time for sightseeing while they're in St. Augustine. Just in case they haven't, show them around the Nation's Oldest City in style!
Old Town Trolley and Red Train Tours are known for their captivating and knowledgeable guides who will bring history to life as you tour this amazing city. For October weddings, nothing beats a Ghosts & Gravestones haunted trolley tour, and in December, your guests can experience the jaw-dropping magic of St. Augustine's Nights of Lights.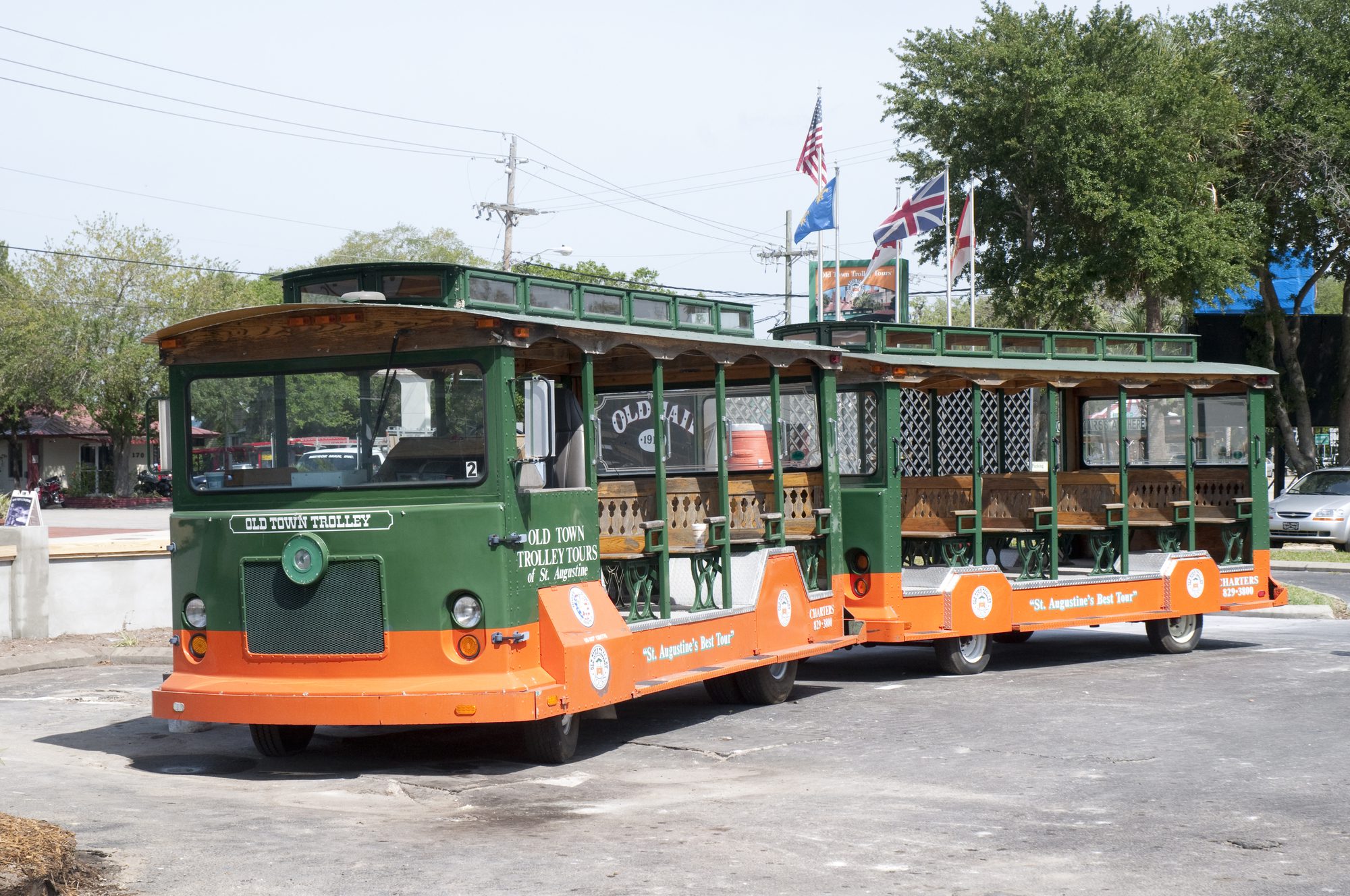 Start Your Wedding Weekend Off Right
The rehearsal dinner isn't just a "dinner," it's the event that sets the tone for the entire wedding weekend.
No matter where the wedding is being held, you can provide a complement (or contrast!) to the Big Day by hosting the rehearsal dinner at one of these super unique St. Augustine locations.
Looking for a little more direction? As one of the area's premier wedding venues, The Treasury on the Plaza has its finger on the pulse of the St. Augustine wedding industry. If you have questions or need further recommendations, we're here to make sure your wedding and rehearsal dinner are exactly what you're looking for!
Looking for more guidance on How to Plan a Rehearsal Dinner? Check out this post!