Here at the Treasury on the Plaza, we love our preferred vendors! Without them, we would be unable to create the magical weddings and events that you see featured on our blog. We often get asked by new clients for recommendations on who they should use for their weddings and special events. Our preferred vendor list is a great start, but we wanted to share a little bit more about each of these companies, so that you–our beloved readers and clients–can see why they have been included on our exclusive list.
First up, we had the pleasure of interviewing Alison Neumark of Life and Love Studio! She and her husband Jay are a fabulous photographer and videographer team based here in St. Augustine. They have shot several weddings here at Treasury, including Kirsten and TJ's stunning wedding that we recently featured here on the blog:
Q: Tell us a little bit about your background and how you and Jay started doing photography and videography in St. Augustine?
A: I've always been fascinated by weddings but I didn't realize I wanted to photograph them until just before graduating from Flagler College. Though I studied Fine Art at Flagler, it was my on the job training my senior year under a local photographer, that helped me learn the basics of wedding photography. I contacted him to review my portfolio at the advice of one of my art professors. Though I didn't actually have a portfolio at the time and my only experience was photographing pets and friends I promptly printed a handful of my photos as 8×10 enlargements and give him a call. That first meeting landed me a 2nd shooting job that taught me about the industry and helped build my wedding portfolio. From there I started my own business.
Later, once I had a a few weddings under my belt I was asked by a client for a recommendation of a "videographer." I told them I didn't know any professionals but that my husband (fiancé at the time) was great with home movies. They agreed to hire him and ended up loving the video he put together. They sent us a long thank you letter complimenting us both on our work and their experience. Soon after, I started offering packages with my husband and grew our businesses together.
Q: Describe your photography/videography style.
A: I describe my photography as having true vibrant colors, and portraits with genuine happy expressions. I enjoy helping my clients have fun and feel comfortable in front of the camera. I believe I can get anyone to smile!
Jay's videos are cinematic with history that starts before the wedding day. He captures the stories of how his clients met, who they are as a couple, and how they got to their wedding day. He blends their vows, stories, and toasts to reveal more than just one day, but a rich beginning to their love story as a new family. Coupled with aerial clips, glide-cam footage, and other special equipment shots, their movie plays out like a feature film.

Q: What keeps you both inspired?
A: I'm inspired by gorgeous evening sunlight and beautiful details from my own clients' weddings (open back dresses, unique flowers, elegant reception decor, etc).
Q: What do you enjoy most about living and working in St. Augustine?
A: I really love the kind, friendly people and the beautiful textural backdrops – historic buildings, brick streets, vine covered and coquina walls, and interesting doors and gates.
Q: What is a good tip for couples that are starting to look for the perfect wedding photographer or videographer?
A: A good tip is to ask your other vendors for recommendations on photographers and cinematographers. They can tell you who they feel are the most professional and easy to work with. You can then check their web site to see if their style matches yours. If the photographer or cinematographer you like is not available for your date ask if they can recommend someone with a similar style.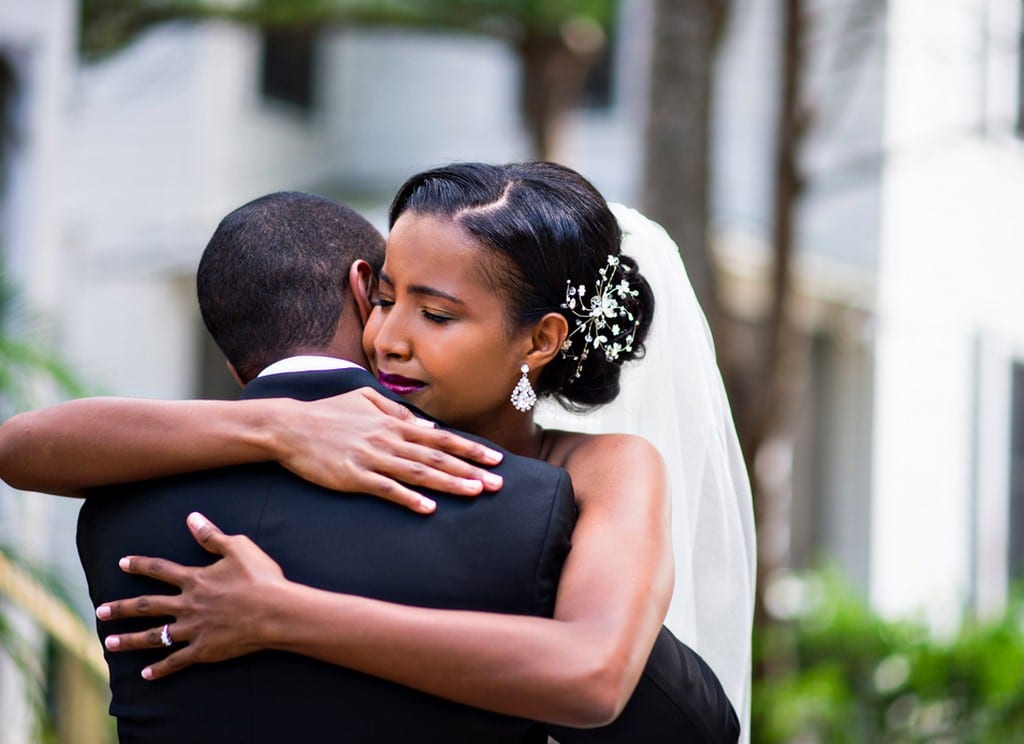 Q: What is the range of pricing for your packages?
A: Our prices begin at $3000 for photography and $4000 for cinematography on a weekend. We also offer hourly weekday photography packages for smaller weddings that need less coverage time and only one photographer.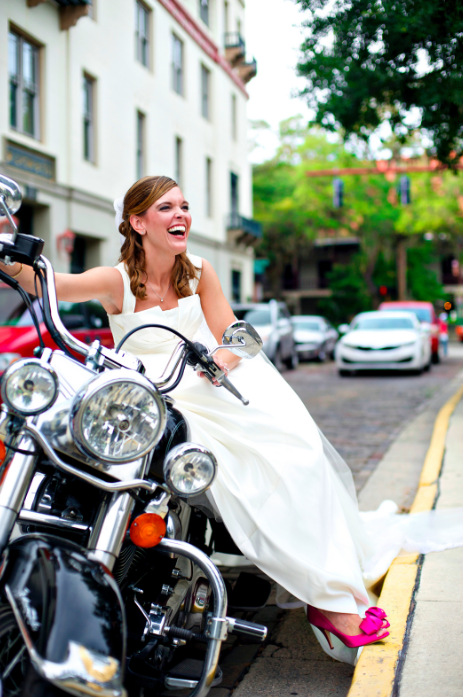 Q: What is one thing you want every couple to know before their wedding day?
A: The most important part of your day is to enjoy yourself! The details are fun to plan but don't worry if they don't come together like you expected or if things go wrong. You can't change things that day so let go and have fun! Also, allow yourself extra time for travel, getting ready, and portraits. The day will go by so fast and you don't want to add stress by having to rush.