Here at The Treasury on the Plaza, we joyfully welcome couples from all cultures, ethnicities, religions, and backgrounds.
We stand behind our motto: "Service is an honor that we strive to deliver with excellence." And believe us when we say that we are truly honored to serve you on your special day, no matter who you are!
Our team strives to reflect our commitment to diversity and inclusion in all areas of our business, from what we show on our website and social media, to what we say, to our partnerships.
Whether you're a same-sex couple, multi-cultural couple, or belong to another marginalized group, we are your allies. Our goal is for celebrations at The Treasury to be an entirely inclusive, joyful, and empowering experience for everyone involved.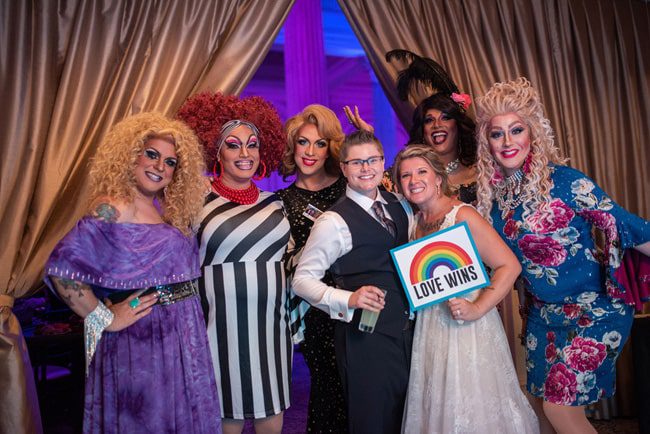 No Matter Who You Are…
We don't believe in adding division and hate to the world.
At The Treasury on the Plaza, we are thrilled to host any and all couples, regardless of their racial or gender identity. Whoever walks through our doors will be treated with dignity, respect, and—above all—JOY!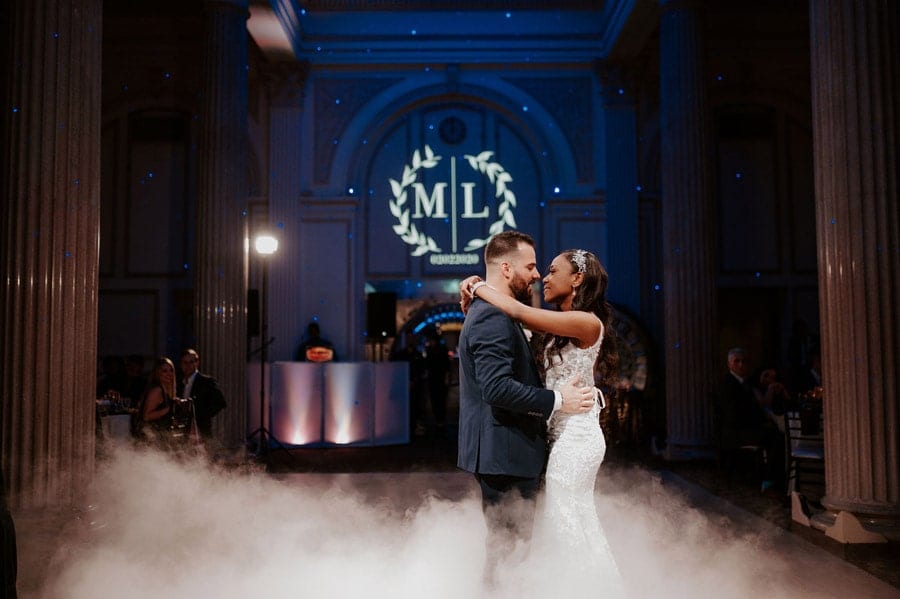 …Or Where You Come From…
Some of our favorite weddings at The Treasury on the Plaza not only celebrated the love between two people, they celebrated different cultures and backgrounds coming together.
We love seeing and participating in your traditions, rituals, and customs. In fact, we've hosted so many weddings, practically nothing is "out of the ordinary" for us!
Whatever your culture or background, we want you to know that you belong here.
…Or What You Believe…
Your wedding is a sacred ceremony that celebrates the joining of two lives. For many, their belief system plays an important role in how they plan their wedding day.
Regardless of how (or whether) you worship, we are happy to welcome you and accommodate any requests you might have. If your religious beliefs are a part of your daily life, they should be celebrated on one of the most exciting days of your life!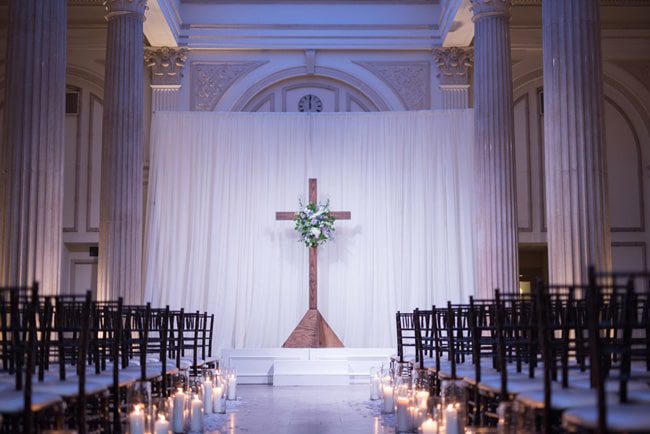 …Or Who You Love…
At Treasury on the Plaza, you can have your cake and eat it, too!
We will never discriminate against same-sex couples or gender-variant couples, and will go above and beyond to make sure your wedding day is as beautiful as the love you have for each other. Here at The Treasury, we don't just want to be your wedding venue team, we want to be your allies!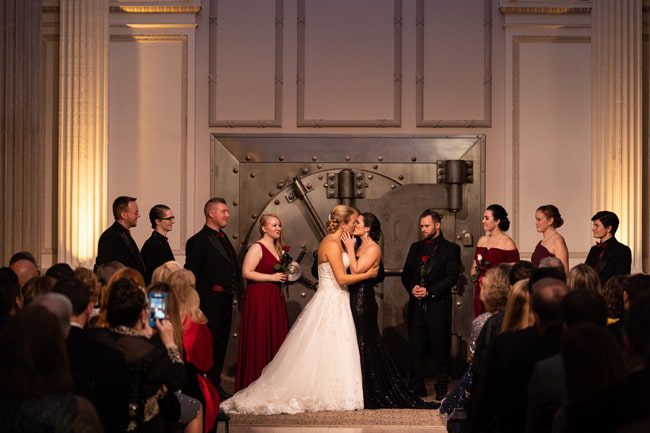 …We Celebrate Love!
We are in the business of love. There is no room for hate here.
At Treasury on the Plaza, we will never turn anyone away because of their race, ethnicity, cultural background, beliefs, identity, or orientation. As you look forward to the rest of your lives, we want you to look back on this time with nothing but positive memories.
Our hope is that, one day, inclusion and diversity will be habitual, rather than controversial. Until then, there is always room for growth and understanding. If you have any feedback on how we can improve our allyship and provide a more inclusive experience for all, please let us know.