Why is Wedding Insurance Important? | Insight From Local Wedding Planners
---
Although it already seems like a distant memory to many, it was only slightly over a month ago that Hurricane Irma swept across the state of Florida. Luckily, The Treasury on the Plaza made it through the storm without any damage, and has been busy hosting some amazing weddings and events that we can't wait to share with you soon on The Treasury Blog.
After Hurricane Irma, many engaged couples may be concerned about the impact that hurricanes and other natural disasters might have on their wedding day. We talked to several of Central and Northeast Florida's best wedding planners to get their advice on what you can do to protect your wedding from the effects of a hurricane or natural disaster:
Lindsay Ohlin, Coastal Celebrations– 
"My best advice is to hire a wedding planner and other wedding professionals who will be there to talk to you and answer all of the questions that will inevitably come up in these unexpected situations. The great thing about hiring experienced local vendors is that we all know each other. I know I have the personal cell phone number for many of the venues and vendors that I work with, so we can get answers for our clients much faster than calling a general business phone number.
Having wedding insurance is very important. Many venues now require at least liability coverage, but you can also add event cancellation insurance, which covers hurricanes. I suggest working with an insurance provider who you can actually talk to over the phone in case you have questions. Norman Insurance Advisors in St. Augustine has helped several of my couples secure wedding insurance.
I also recommend reading through all of your contracts thoroughly prior to booking. Pay attention to the Act of God clause, and any other policies that may relate to natural disasters and hurricanes.
In the event of an actual natural disaster, it's important to make sure that you stay in touch with your guests. You can do this by setting up a wedding website and by assigning a point person who guests can call for updates."
Katy Hurtig, Coastal Coordinating–
"The main advice that we're giving now–and it's not just for hurricane season–is to get event insurance. While many vendors may be able to refund certain costs in the event of a natural disaster, there will be some loss of money in these situations with travel, hotels, the cost of flowers, and other perishable items.
As far as the type of insurance to look for, make sure that you have both general liability insurance and event cancellation/postponement coverage. WedSafe is one of the insurance companies that I recommend that my couples look into.
It's also really important to hire experienced wedding vendors who know what to do in these situations, who may have dealt with wedding cancellations or postponements in the past. Make sure that all vendors are licensed and insured.
Florida is so beautiful in the fall, and I definitely still encourage my couples to plan weddings during this time of year. We focus on making sure that they have insurance and experienced vendors who can work together to come up with a plan in the case of an emergency."
Brittany Jones, Uncorked Occasions– 
"I can never stress it enough, GET WEDDING INSURANCE! I always remind our couples that anything can happen, and it is always better to be safe than sorry. Unfortunately for our area, Mother Nature runs the show during hurricane season. All we can do is hope that we are granted the opportunity for our events to happen as planned. When Mother Nature says otherwise, we hope that our clients have taken our advice to purchase insurance coverage and that they are ready to embark on the journey that is Plan B with us."
Tracy Marini, Eventfully Yours–
"I always advise my couples planning a wedding that insurance is a good idea, but especially during hurricane season. I wish we could read into the future and predict the weather, but we just can't. To take that chance and assume all will be okay is just not anything I would want to gamble with when spending that kind of money! In the big scheme of things, a couple hundred bucks to have insurance for this very special day is totally worth it and a great peace of mind!"
100% of the Wedding Planners We Spoke to Recommend Wedding Insurance
Wedding insurance may seem like an unneeded additional expense, but it's important to protect your wedding, just like you would any other large purchase. Angela Thompson, author of "Unveiled: Secrets of the Wedding Industry," agrees: "You wouldn't spend $30,000 on a car and not insure it. Why would you spend $30,000 on a wedding and not buy wedding insurance?" (US News and World Report, Do You Need Wedding Insurance?)
The Knot has a great article on their blog with additional information about what wedding insurance covers, when you should get it, and how much it typically costs. As they explain, wedding insurance isn't just for natural disasters:
"Basically, wedding insurance protects a couple's investment from circumstances beyond their control, and reimburses expenses incurred. For example, what if your limo driver doesn't show up and you have to book another one the morning of the wedding—for three times the price? Or what if the groom's custom-made tuxedo is lost in airport baggage, and he has to buy a new one the day before the wedding?… These are the types of wedding day financial losses that wedding insurance can help to protect." (The Knot, Wedding Insurance 101)
Additional Resources and Information on Wedding Insurance:
Norman Insurance Advisors (Local provider in St. Augustine)
Your wedding is unique, and your needs for your insurance policy will be unique as well. Make sure to ask your insurance agent questions about what is covered, the limit of liability for catastrophic events, and the different types of coverage options available. Your venue and vendors may also have requirements for a certain type of coverage, so make sure to check your contracts and ask questions before purchasing your policy.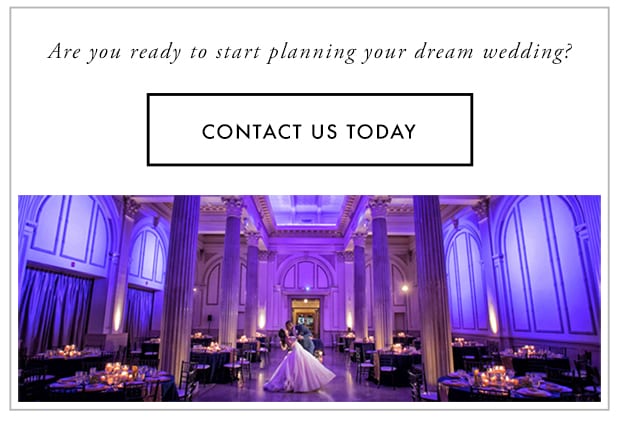 Visit us
24 Cathedral Place
Suite 111
St. Augustine, FL 32084