Kirsten + JC | Treasury on the Plaza Wedding Full of Surprises for Guests
---
College sweethearts Kirsten and JC hosted their wedding ceremony and reception at The Treasury on the Plaza in January, and boy, was it one for the books! The couple's goal was to create an exciting wedding weekend getaway in St. Augustine full of surprises for their guests. We love how they tied in so many personal details into their wedding day. Take a look at this fun-loving couple's stunning photos by Casie Marie Photography, and read our Q&A with the beautiful bride, below. You'll hear how they kept their wedding venue location as a complete surprise to guests…and learn the groom's signature dance move!
Q&A with the blushing bride, Kirsten:
How did you and JC meet? How did he propose?
JC and I met in college at the University of Central Florida. We were both in Greek life and met at a first-responder themed social between our two Greek organizations, Kappa Delta and Theta Chi. However, after we first met we did not actually start dating till 6 months later when we saw each other for the first time since the social. We went out the next day and I met his family on day 2 at the beach and, as they say, the rest is history! He proposed 7 and 1/2 years later (Took him long enough! lol) at Christmas dinner at my parent's house on the water. Both families were present and in on the whole thing.
What was your vision for your big day? Where did you find inspiration?
We really wanted it to be more of a celebration and festive weekend as opposed to a single day. So I planned for the rehearsal the day before the wedding with a brunch that followed. Afterward, we went out around St. Augustine with the wedding party and took a surprise olde time photo with the group. (I highly recommend this!) I found a lot of inspiration off of Pinterest of course, but also from The Treasury itself. Again, I wanted something fun, yet elegant and classy, but not too girly. I first settled on the color scheme (black and gold, with touches of varying deep wine reds). I felt this encapsulated the rich and historic essence of St. Augustine but added the fun element too.
It was also very important to me to fill our wedding full of surprises for the guests. I didn't let anyone know The Treasury was the wedding venue until they showed up! We had trolleys pick up everyone from three different set locations and then drop them off in front of The Treasury. This whole thing started when I realized I was going to hide The Vault during the ceremony. (I didn't want people to look up the venue online and see The Vault ahead of time). So I came up with a way to make it even more of a surprise. It was a little stressful, but completely worth it!
What was the most memorable moment from your wedding day?
JC doing the Dougie. In college, this was his famous signature dance move. I made sure to get him a drink at The Vault Bar beforehand and had the DJ play the song for us. It was great!
Do you have any advice for future brides and grooms?
Have fun with it as much as possible and make it uniquely yours. I had touches of us and our families everywhere – from specialty family recipes from both sides, to elements of spicy and sweet. (JC loves spicy and I love sweet.) We had two signature cocktails, one spicy and one sweet. Our favors were also spicy and sweet themed: JC's homemade hot sauce and sweet simple syrup. Making it uniquely about us made it original, fun, and in the end, we hope memorable.
Wedding Vendors from Kirsten and JC's Wedding Full of Surprises for Guests:
St. Augustine Wedding Venue | The Treasury on the Plaza
Wedding Planner | Joe Hearn Events
Caterer | Encore Events
Florist | Joe Hearn Events
Bakery | Publix
Photographer | Casie Marie Photography
Rentals |  Joe Hearn Events
Officiant | Father of the Groom, Jim Connell
Music & Entertainment | David Peraza
Invitations | Minted
Bridal Gown Designer | Berta Bridal
Bridal Gown Boutique | Calvet Couture Bridal Boutique
Bridal Shoes | Valentino
Bride's Jewelry | Sara Gabriel
Hair & Makeup | Kristy's Artistry Design Team
Bridesmaids Dresses | Katie May
Groom's Suit | The Black Tux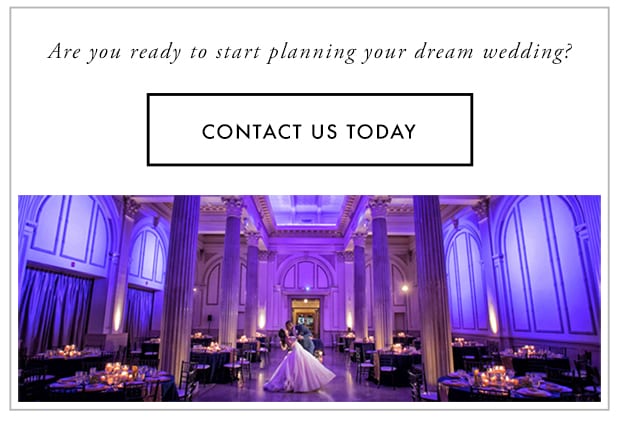 Visit us
24 Cathedral Place
Suite 111
St. Augustine, FL 32084