MEET THE TEAM | CHRISTINA BUTERA | WEDDING & EVENT SALES MANAGER
---
She is adventurous, she is always making us laugh, and she loves a good donut from Swillerbees Craft Donuts! Meet Christina Butera! Christina is one of our lovely Wedding and Event Sales Managers here at The Treasury Venue Collection.
If you are just starting the wedding planning process, we'd bet that you have lots of questions, right? Questions like, "Will there be enough alcohol at my wedding to get everyone out on the dance floor?" or "What is the perfect wedding date to incorporate my dog's birthday, my parent's anniversary, and the day my significant other and I met?"
Christina has ALL. THE. ANSWERS. She and the rest of our fabulous sales team are available to you during the early stages of wedding planning, when some of the most important planning decisions occur. She'll help you imagine how perfect your wedding day can be, and keep you laughing throughout the process!
Click "play" below to see Christina in action!
We sat down with Christina and asked her some hard-hitting questions about her role on our team, and how she came to be with us. We hope you enjoy!
Can you tell us a little bit about your background before you started working at The Treasury Collection? How did you become involved in the wedding industry?
"I went to school for business and management. In college, I did my internship in a Broadway theater and worked in the group sales department for several years afterward. As a side hustle, I also worked with banquets, weddings, and events. I just loved being apart of that world. That eventually led to where I am today."
Can you explain your role at The Treasury Venue Collection? 
"I am one of the Wedding and Events Sales Managers. My role is to help guide couples through the process of deciding where they want to celebrate their big day. That relationship usually starts over the phone and through emails, and then in-person, when I get to show them the venue on a personalized tour."
What is your favorite thing about working with couples at The Lightner Museum and The Treasury on the Plaza? Is there a part of the sales process that you really love?
"My favorite thing is learning about a couple's vision for their wedding day. I love hearing about what they originally had in mind, and then translating that into what we can do from the venue-perspective to make their dreams come true. I also love showing couples and their families the spaces and spending that time with them–getting to know them and getting to know their personalities."
What question do you get asked the most from couples?
"We often get asked for other vendor recommendations. Since we are usually the first step in the wedding planning process, we can help couples narrow down the rest of the vendor team that will help make their wedding dreams a reality. We are in constant communication with the events team to get feedback about which vendors work well in our venues and provide the best service to our couples.
Photo by Tara McGovern Photography
What advice would you give to couples who are just starting their wedding venue search?
"I would say it is helpful to have an idea of the style of wedding venue that you are looking for. Do you want something classic, modern, rustic, or industrial? Are you looking for an indoor wedding venue, outdoor wedding venue, or a mixture of both? I would also recommend being open to different date options. It can be a bit tricky when a couple falls in love with a venue, but has very limited date options available. Also, be open to different times of the year and days of the week. It seems like there are always fun things happening in St. Augustine year-round."
What is the biggest misconception that couples have when looking for a wedding venue?
"The biggest misconception that we see with couples is that they think they can't afford us. Our pricing is structured differently than some other venues. We are a lot more affordable than people tend to think, especially if you are flexible with your wedding date."
What is your favorite memory while working at The Treasury Venue Collection so far?
"One of my favorite memories was from my very first wedding! On the wedding day, I came in and talked to the mother of the bride and the bride for a little bit as they were doing their final preparations. Afterward, the mom took me aside and said, "This is all because of you. We are so grateful and happy!" Then she started crying! That was just a really fun, special moment."
Why should couples choose the Treasury on the Plaza and/or the Lightner Museum?
"The biggest thing that sets us apart from other venues is our level of service. Our staff has the couple's best interests in mind, and we want to make this the most spectacular day that they have ever experienced. We always try to put the client first, and make sure we do whatever we possibly can to make their dreams a reality."
Why should couples choose to have their wedding in Florida, and specifically St. Augustine? 
"St. Augustine is a great place to get married because it is basically a one-stop-shop. A lot of guests will come for the entire weekend, rather than just the wedding day. There is so much to do with all of the historic attractions, the beach, and the incredible restaurant and bar options. You don't have to come up with an elaborate plan to entertain guests. You can just let them go explore and they will have a ton to do."
What is your favorite thing about living in St. Augustine? Where are your favorite places to eat? What do you like to do in town to relax and have fun? 
"I love the historic district downtown area. You can walk everywhere and see everything on foot!
One of my favorite places to eat is The Taco Shop–the one on the beach, not downtown!  Did I mention that I love Swillerbees?! Yep, I already mentioned that. Catch 27 is also great."
To relax and have fun, I love going to LaCURA Salt Spa to get a massage and going to the beach!"
What is your favorite way to start your day?
"My favorite way to start my day is getting a donut from Swillerbees!"
If there was one item that you could splurge on, what would you buy?
"Probably an all you can eat buffet."
What is the quirkiest thing about you?
"I like to work with headphones on and jam out to music. My coworkers have to ask me to keep it down sometimes because I sing too loudly!"
What song pumps you up? 
"I drive a scooter, so I really love the song Downtown by Macklemore."
Christina is more than ready to meet you and learn more about your vision for your dream wedding! To learn more about The Treasury Venue Collection and schedule your tour, contact us today!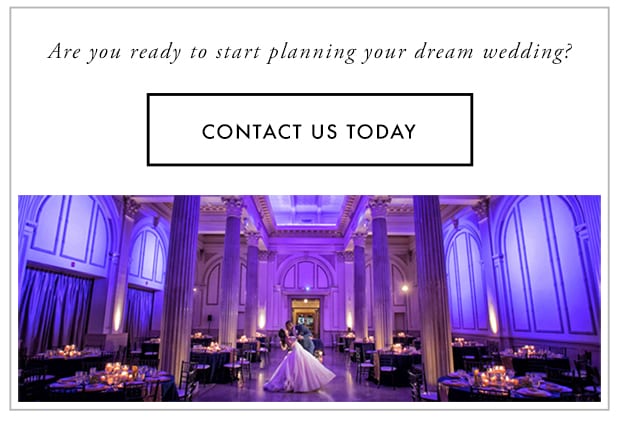 Visit us
24 Cathedral Place
Suite 111
St. Augustine, FL 32084