An Intimate Wedding in St. Augustine | Mackenzie + Nick
---
Mackenzie and Nick celebrated their intimate wedding ceremony and reception at The Treasury on the Plaza in St. Augustine this past winter. Mackenzie's goal for their wedding day was for it to be "elegant and timeless, something I would look back on years later and still love." We think that Mackenzie accomplished her goal with flying colors. Just check out the beautiful photos from Emotive Photo below!
After seeing how much love Nick and Mackenzie have for one another (I mean, just look at that picture above), we had to know how Nick proposed…
"Nick and I met at a work event in Atlantic City, NJ. I'm an event coordinator for an IT company and Nick's company sponsors our events, so we started running into each other at industry events in different cities all across the country and eventually started dating. We would get to have dates in a new city each month which was exciting! I lived in Florida and Nick in Colorado, so after about a year of dating long distance I made the move to Denver and the rest is history!
Nick threw me a surprise birthday party at our home with friends and family and flew our parents in from out of town as an added bonus! He had hired a chef, rented party furniture, bought decorations and everything! He asked everyone to join us out back on our patio for a birthday toast and popped the question. It was perfect and so fun getting to celebrate with everyone we love after!"
Seriously y'all?! Are you swooning yet?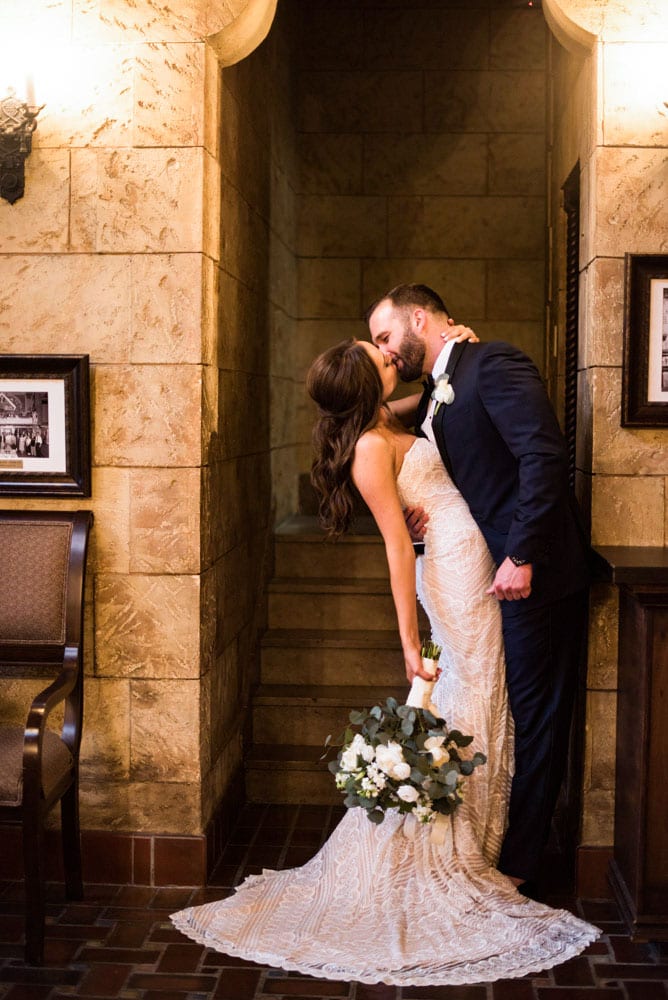 Fast forward to Mackenzie and Nick's wedding day. It was a perfect celebration – full of laughter, a few happy tears, and a whole lot of love!
There was plenty of time before the ceremony began to relax and have fun in The Plaza Lounge and Banker's Lounge. Mackenzie and Nick had a blast with their friends and family before joining together in the Grande Foyer for a few group shots.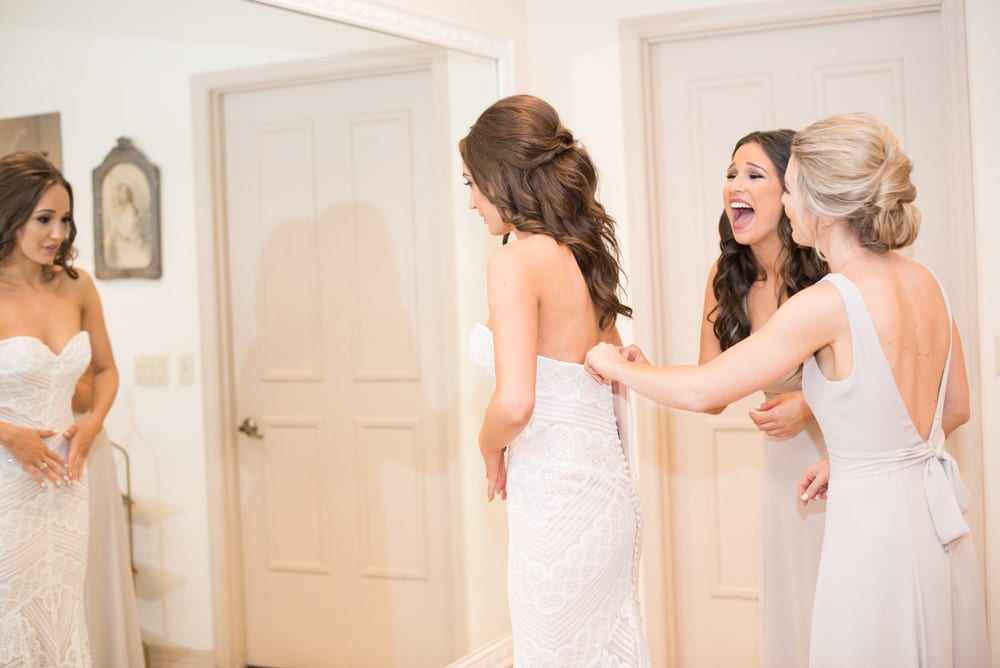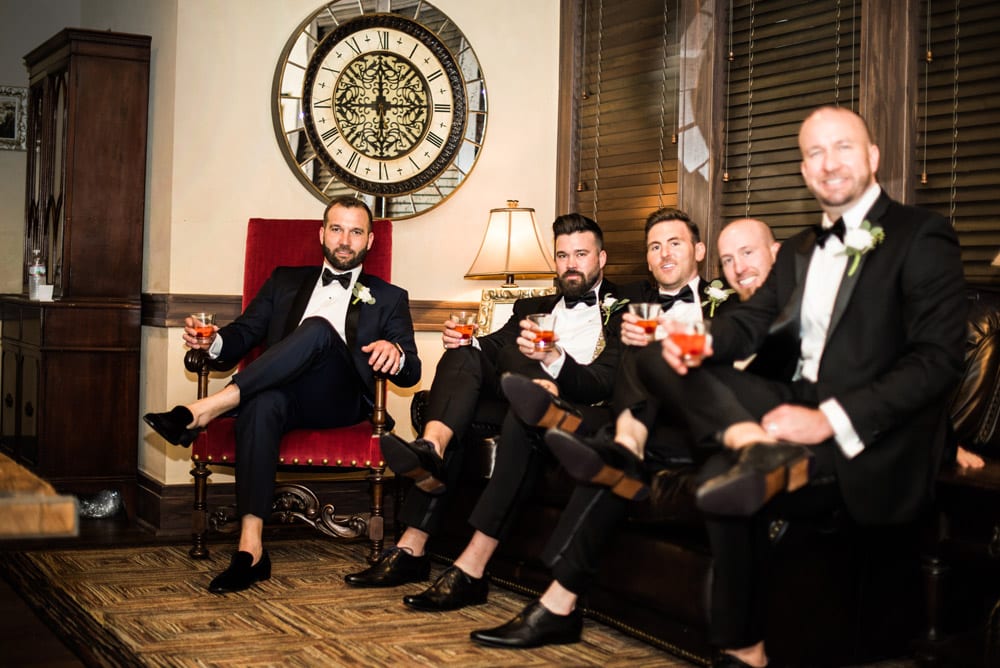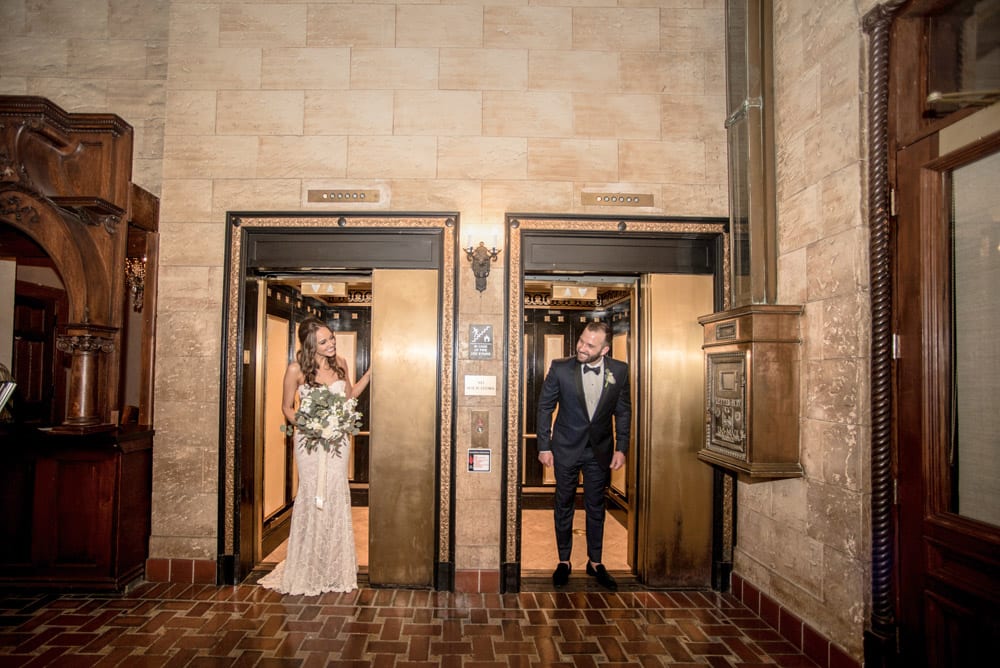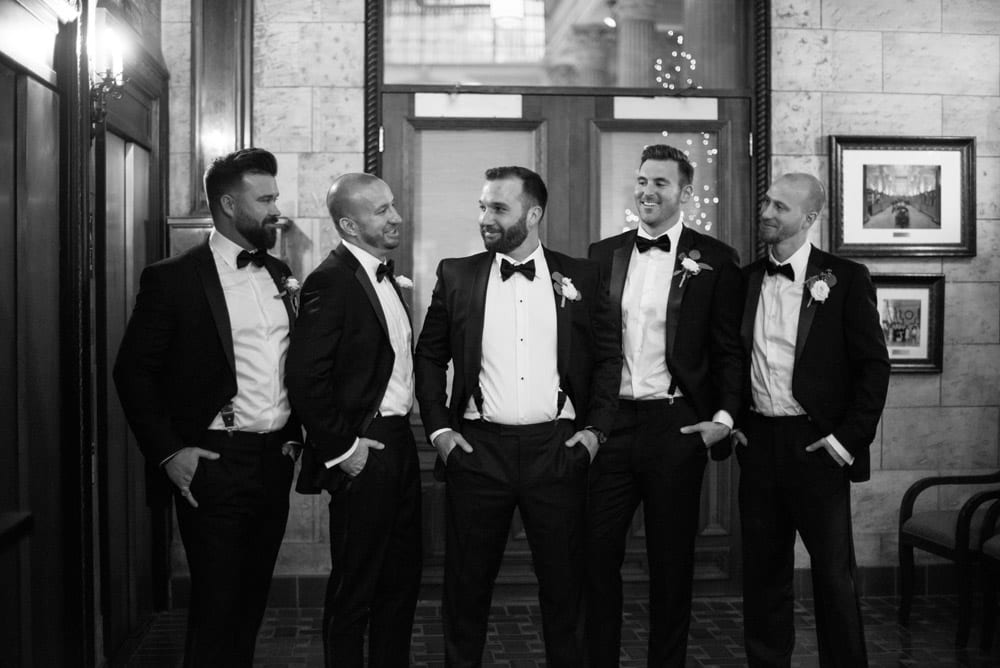 Check out Mackenzie's favorite moments from the day – saying "I do" and heading out into the world as man and wife! The anticipation and nerves of the day had passed and the newlyweds were elated to finally be married. As Mackenzie shared, "it was time to party! ;)"…We feel you, Mackenzie!
The intimate wedding reception in the Grande Ballroom was so elegant and timeless. We are in love with the neutral tones in the Grande Ballroom!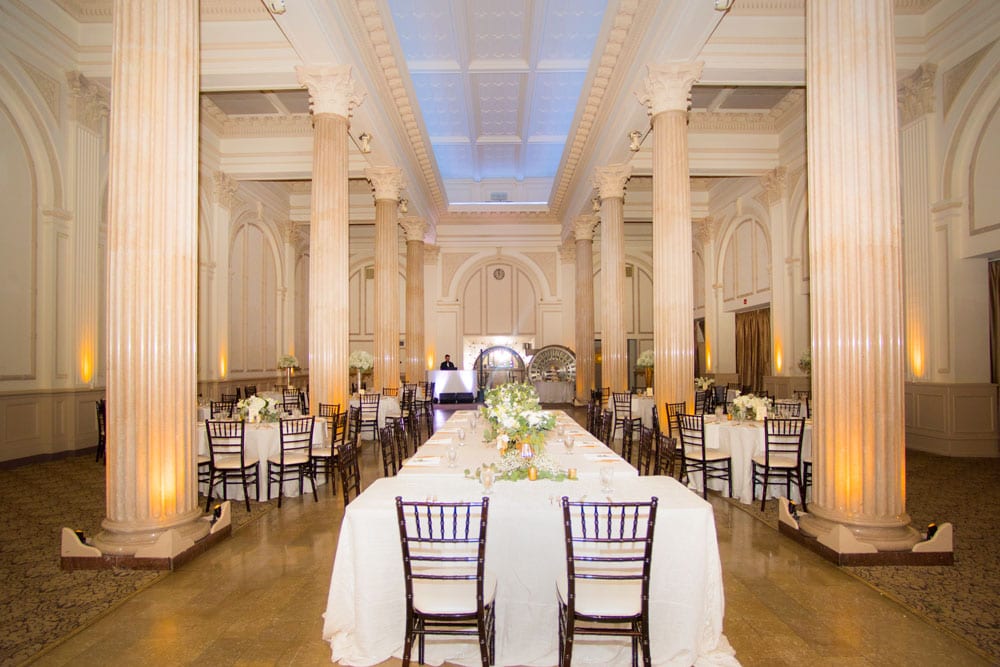 From toasts to dances, and a beautiful sparkler exit, Mackenzie and Nick gave their guests an experience to relive for years to come.
Vendors | Mackenzie and Nick's Intimate Wedding at The Treasury on the Plaza:
Planner: Coastal Coordinating
Caterer: By Design Catering
Florist: Parker's Events 
Bakery: Luli's Cupcakes
Photographer: Emotive Photo
Rentals: All About Events
Officiant: Cord Bear
Music & Entertainment: White Tie Entertainment
Visit us
24 Cathedral Place
Suite 111
St. Augustine, FL 32084